With all the changes of the past two years, it's important to have a dedicated working space where you can focus at home. Whether you are working completely remotely or with a hybrid model, a space just for work is crucial to get things done and to practice a healthy work-life balance. At Covell on the Promenade, we take pride in our comfortable and well-designed apartments in Westminster, CO. Additionally, we have dedicated business suites on the first floor of our townhomes to assist with more working spaces and provide their own entrance off of the Promenade. There is also the ability to hold meetings at our onsite conference rooms. Check out our 5 essentials for a dedicated working space!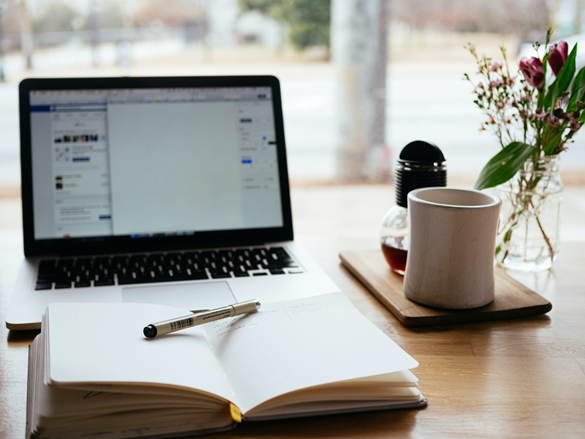 Home Office Must-Haves
When thinking about your home office set up, don't skimp on these 5 workplace essentials:
Adjustable Desk: Find a desk that is adjustable, particularly for different heights. That way you can change your positioning throughout the day, from sitting to standing, to create a more dynamic workspace.
Ergonomic Accessories: Do not cut corners on your chair. Find a proper office chair that will adequately support your back and shoulders. Similar to supporting your back, support your hands and wrists. Buy ergonomic accessories like an ergonomic keyboard or mouse pad to prevent carpal tunnel syndrome and keep your joints functioning well.
Computer Monitor: Even if you don't normally work on a large monitor or two monitors at the office, having a computer monitor at home can really benefit your work. Many people find it difficult to do all their work-related tasks on a laptop at home.
Lighting: Proper lighting is crucial for a productive workspace. Better yet, ensure you have a source of natural light when you set up your home office. Natural light can help improve your mental health and well-being, both of which are important when working any job. The window in our townhomes business suite offers that natural light you need.
Sound: Having the proper environment with sounds that induce focus can keep you in the work mindset. That could be a private space away from the hustle and bustle of everyone else in your home or a noise machine, soothing waterfall, or even music to help with productivity.
Dedicated Space: Having a private space that is dedicated to only work can assist with work/life balance and helps our mind separate our tasks from relaxation. The business suite that is provided away from the rest of the townhome is the perfect place to focus on business.
Contact Covell on the Promenade for Townhomes for Rent in Westminster, CO!
If you are looking for an apartment in Westminster, CO, contact Covell on the Promenade. Not only are our apartments move-in ready and beautifully designed, but we also cater to hard working professionals. Take a virtual tour of our business suites to get an idea of a potential working space! We look forward to hearing from you soon!